This Pin Will Show Off Your CATITUDE!
Declare your love of cats by putting these unique pins on jackets, hats, bags--the possibilities are endless. 
Each pin comes with a normal pin back.  BUT if you keep losing your precious pin badges, you can replace any pin back/stopper with an anti-loss type. It doesn't guarantee 100% you won't lose a pin badge, but definitely it is much more stable. Order this more secure back by clicking on the link below:
Anti-loss Pin Back / Stopper / Keeper
Material: Zinc Alloy
Made in China
   * If you live at a rural address, please choose "Rural Shipping" on checkout. 
Size of the Base Paper 4cm x 4.8cm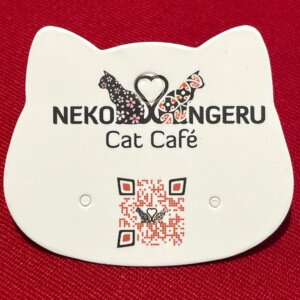 Only logged in customers who have purchased this product may leave a review.